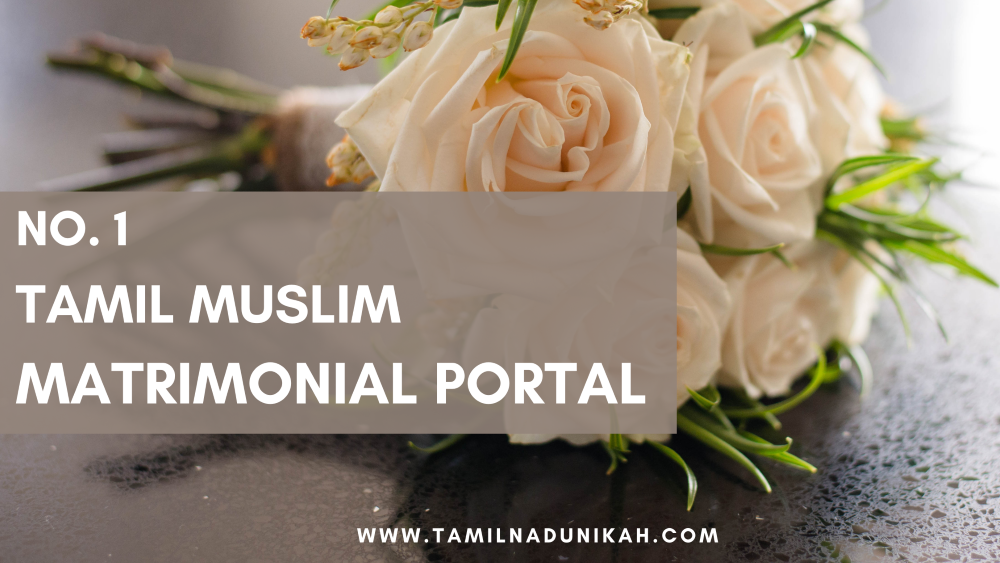 Tamilnadu is a south India state famed for ornamented color figured, religions, communities, regional customs, language variances, and ethnic diversity, with its particular traditional ethos and practices in unison with a diverse demography. This can be seen in Muslim weddings in Tamilnadu, which combine the majesty of other civilizations with their own beauty and elegant rituals in unique ways to commemorate Muslim weddings. A Muslim wedding is a contract between a Tamilnadu Muslim matrimony boy and girl for marriage that is often planned and organized by Muslim matrimonial sites or marriage agencies, and follows the path of Islam. Initially, typical matchmakers such as Muslims marriage bureaus or brokers were used to seek Tamilnadu Muslim matrimony. Prospects had to prepare and submit a biodata along with a photograph, and then wait for a long favorable chance. This approach was subsequently driven by online marriage websites, which allow customers to look for the ideal match outside of the established norms and standards.
              Choosing the perfect match is a challenging task; yet, today's Tamilnadu boys and girls seeking marriage do not have to wait for ages to discover the ideal match. They can easily create a free Muslim matrimonial account and choose partner preferences so that only those who fit those criteria can view it. Even though these sites are the most popular, this does not indicate that other online matrimonial sites are fully safe.  We must remain watchful and aware of our environs to avoid being duped. Prospective match seekers must ensure to register only register with an established Muslim wedding planner or Muslim matrimonial site. Tamil matrimonial brides or groom who are serious about finding a companion can join TamilnaduNikah.com, the high-quality premium Muslim matrimony service, to meet all of their Muslim matrimonial needs.
               Tamilnadu's No. 1 Muslim marriage TamilnaduNikah.com, powered by eBeams InfoTech, is an ISO 9001:2008 recognized online matrimonial service provider that offers an assortment of real and authentic Tamilnadu Muslim matrimony brides and grooms, taking all religious and social preferences in mind. We enable Muslim matrimonial prospects to join for free, define their Tamilnadu matrimonial likes and preferences, or use sophisticated search tools like as location, occupation, working country, marital status, education, sect, physical state, and more to tailor their search. Members could also have the opportunity of upgrading their basic profile and contacting prospects directly. Aside from that, a dedicated staff of expert customer service representatives is available at all times to assist you. They also provide Assisted Muslim matrimonial services for busy professionals who don't have the time to conduct a thorough search. Above all, you can download our free iOs and Android apps to stay connected and discover the convenience with which you can find your Dheeni companion. Unlike traditional Tamilnadu Muslim marriage bureaus, TamilnaduNikah.com, provides valuable clients with marital advice as well as a convenient wedding service directory of Muslim matrimonial sites in India.